It's a common misconception that poor sound quality automatically means that there is a fault with the turntable, when it may be that a simple configuration tweak can improve this.
The surface the player is housed on is extremely important and will have a significant impact on the general sound quality of your albums. Vinyl players work by capturing vibrations using the tone arm (the bar that holds the needle and drops onto the record) which are very sensitive and will not only pick up vibrations from your music, but also from the material they are sitting on.
For example, a plastic material is softer than others and will allow lots of extra vibration, causing unwanted noise. It is therefore highly recommended that a vinyl player is placed on a solid surface, such as, glass or wood and ensuring the player is completely level to maximize the sound quality.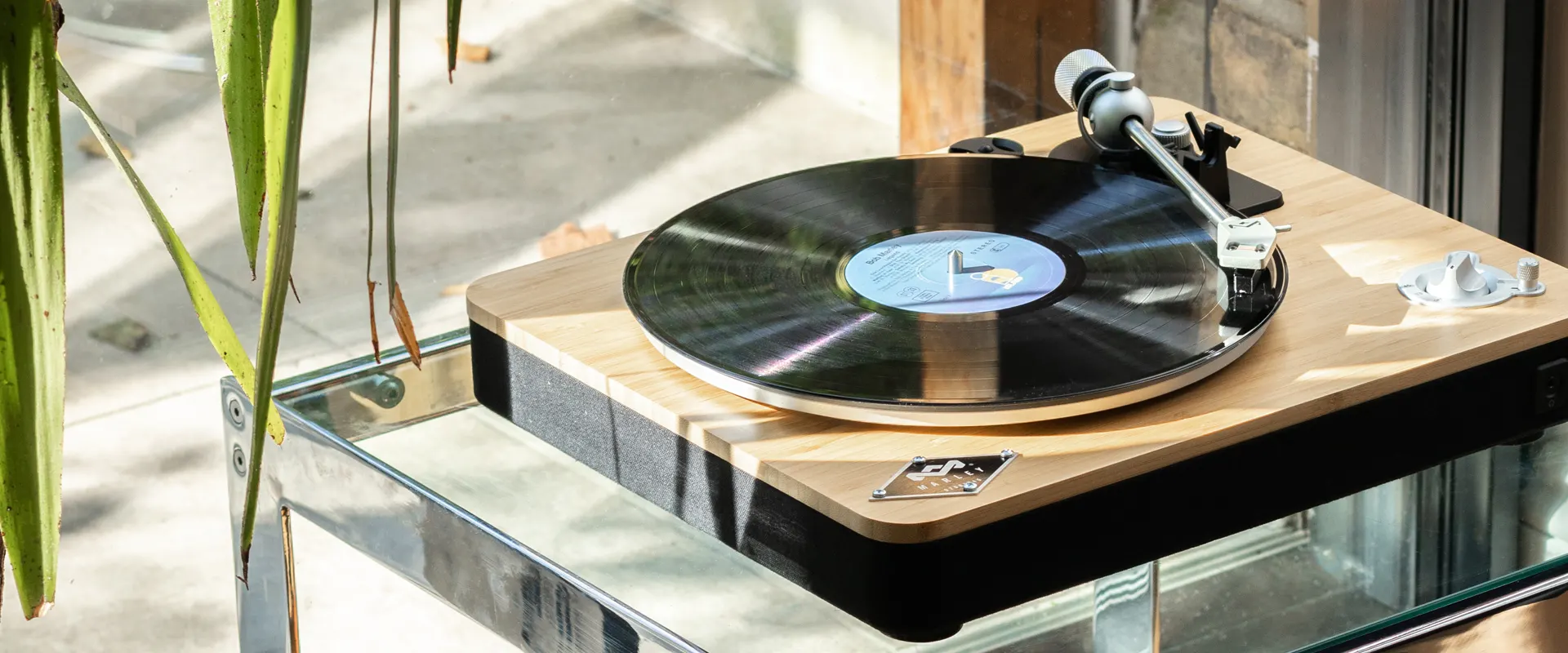 Should you have followed the above advice and continue to experience issues with your turntable, please Contact Us for further assistance.